Fix
Virtual Server Disk Read Error

& Recover Complete Data

While mounting the Virtual machine on cluster if you encounter with an error message "Virtual Server disk read error", it means there is some problem with VHD file, machine or OS. Although the problem could be many but the possible reason of such situation could be:
Probably the storage array is experiencing some internal problem
The array cannot process fast enough in comparison to work load
Installation of Windows in Virtual machine is corrupted
The Virtual machine is trying to send more throughputs to storage then the configuration has potential to support.
In addition to mention situation there could one more possible reason why user get the error is corruption in VHD file.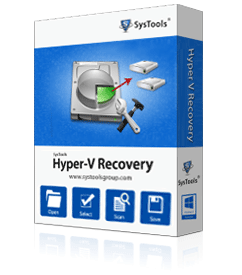 Possible Method about How to Remove Disk Read Error
Solution 1:- Open the time machine, restore "Windows_name.pvm" file.
Solution 2:- Check whether the Virtual machine is properly mounting with parallel mounted
Solution 3:- In a situation where Virtual machine cannot be mounted, it means the entire Virtual hard disk and its file system are corrupted and user should try to restore Windows.
If none of this solution helps to fix Virtual disk service error then, you need to create entirely a new Virtual machine. But, before doing that try third party Virtual HDD repair tool that is effective in managing such situations.
4th Solution When a Disk Read Error Occurred
However, if you have tried everything and nothing turned out to repair Virtual Server disk read error and you have fear of losing your VHD file, then our Hyper-V Virtual disk repair software will help you. This tool has potential to repair corrupted, damage, dismounted VHD files. It is compatible with all Windows OS and recover files from Virtual hard drive without affecting its data content.
To know more about software interface and how it work take a trial of software by downloading its demo version. After being satisfied you can purchase the full version of software, which you can use for unlimited time period and also you will get 24X7 support from technical experts.