Easily
Salvage VHD Data

from Damaged Partition

We understand your data value. That's why we are giving you a perfect VHD file revival solution to salvage VHD data. It provides the complete data protection against data loss situation. It has some latest recovery algorithms which are capable to salvage Virtual Disk data. It is a safe and cost-effective solution which comprises fast recovery of VHD data from an inaccessible file.
VHD file gets affected due to some common reasons which include
Application incapable to access data
Inaccessible VHD files
Formatted or reformatted partitions
Deleted of VHD files or volumes by mistake
Corruption in VHD files because of virus attack, hard drive crashes or RAID failure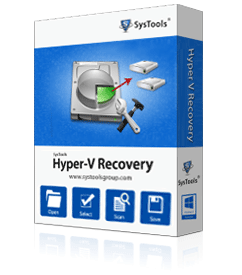 This application works well on the aforementioned situations. This Virtual disk data recovery tool especially devised for those Windows users who are facing VHD file related errors & want to salvage files from Virtual partition. With the help of this excellent tool, Windows user to fix VHD files errors & then salvage data from VHD files even you have formatted or re-formatted your hard drive.
In addition, Windows user not even salvage data from VHD file but also rescue VHD data even you have permanently deleted it. It facilitates you for the extraction of VHD data from FAT and NTFS. Fixed or Dynamic VHD data can also be recovered effectively by this tool.
Install it to See all Steps to salvage VHD File
If you want to know how to salvage Virtual Disk data with our marvellous utility to salvage complete data from vhd partition. Then just install the free evaluation version of amazing tool & it will show you the steps to salvage VHD data without any technical help. Firstly, it scans the hard drive then show the entire recovery result after performing the salvage VHD data (document, video files, audio files, database and so on) task. You can purchase this software by paying just $99 only & salvage files from Virtual partition.