Repair
Broken Virtual Partition Data

with Technically Solution

Repair broken virtual partition data is possible accurately, safely, and appropriately available with some external applications only and our virtual data recovery software is different from all those virtual recovery solutions that are available in online market because, our application is packed with unbeatable facilities to fix broken .vhd file & providing accurate data after winding up broken Hyper-V VHD repair task.

The data security and accuracy is the prime factor that intelligently delivered by our technically sound application. The other benefit with our technically enhanced application is different licenses of utility for providing ease to the users having distinct requirement for broken Virtual partition repair process.
Different Tasks Performed By Expert Software to Fix Error
Fix Broken .vhd Files: Software effortlessly repair corrupt Virtual file and assists for process to fix broken .vhd file so that you can repair broken Virtual partition data intelligently.
Recovery For Formatted VHD Files: Not any issue if you have formatted VHD files deliberately or by mistake because our tool revive VHD files quickly recover data from formatted VHD files.
Recovery for Corrupt/Deleted VHD Files: If VHD files get corrupt or damaged due to any problematic issue then, you can use our software without any doubt.
Fix Broken Hyper-V Volume: For recovery of VHD files suffering from errors or your VHD volumes gets corrupted or broken, our experts added various technicalities in our VHD application which fix broken Hyper-V volumes easily.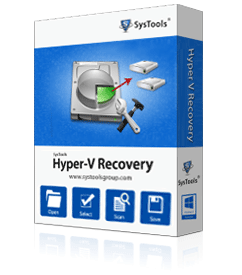 Grab it at Reasonable Price
With all these abilities you can enjoy hassle-free VHD file recovery, some other benefits with our tool to repair broken Virtual partition data are "support for FAT and NTFS file system recovery for static as well as dynamic VHD files", "simple procedure for VHD file recovery" etc and all such abilities made the utility strong enough for providing easy and sure broken Virtual partition repair services. For the same, we also availed remote software installation services.