STEP 1
---
Run Software. Click Start Menu >> Programs >> Click Hyper V Recovery >> Hyper V Recovery. From first software screen, Click Open to browse VHD file.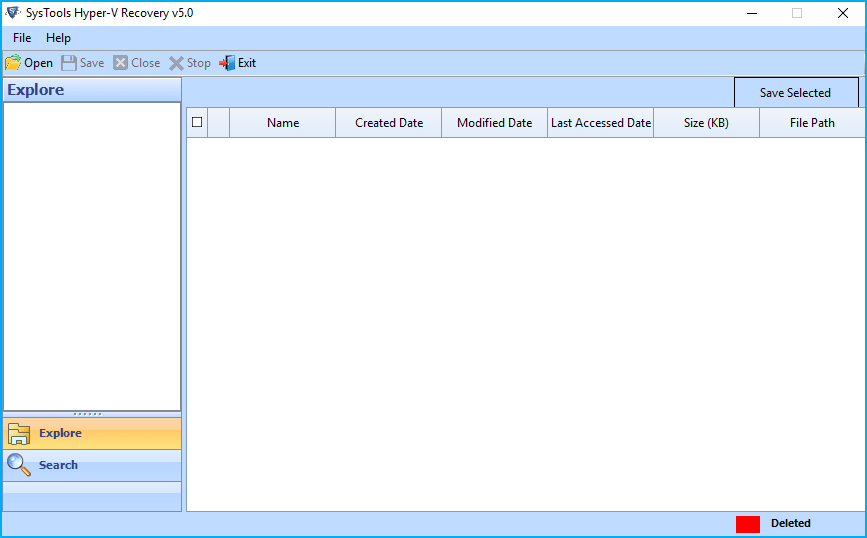 STEP 2
---
From displayed Open screen >> Select VHD file >> Open VHD file.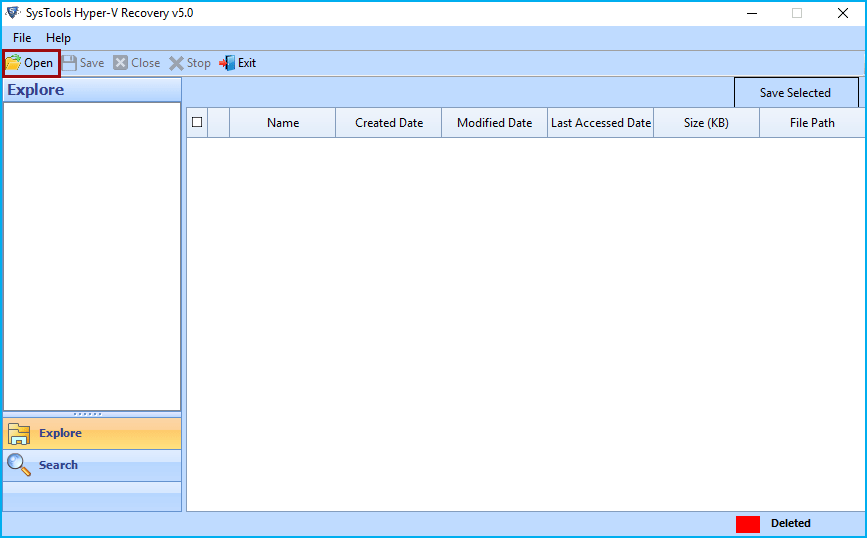 STEP 3
---
Optional: If you find Master Boot Record corruption of fixed VHD then click on Setting » Select Raw scan otherwise apply below steps.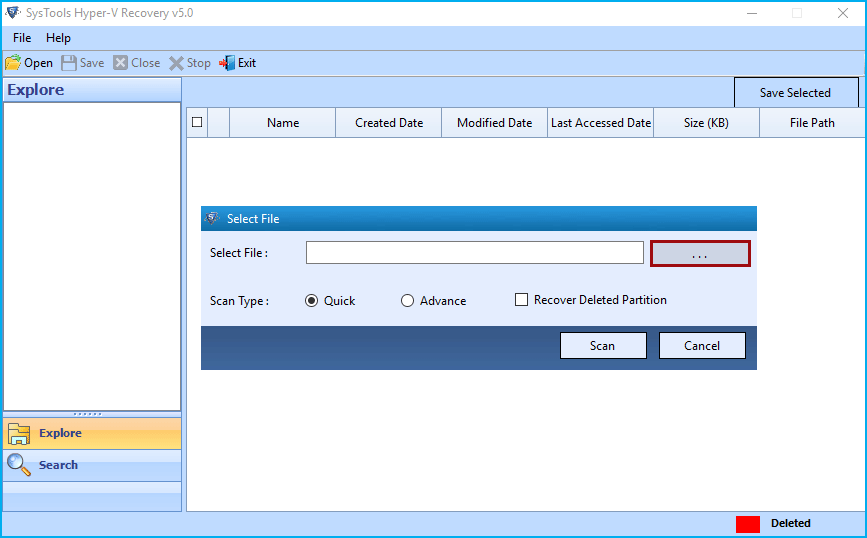 Note: This scan mode only works on "Fixed .vhd
STEP 4
---
In following screen Select partition that user need to recover from VHD. Click on Scan Partition button to start scanning.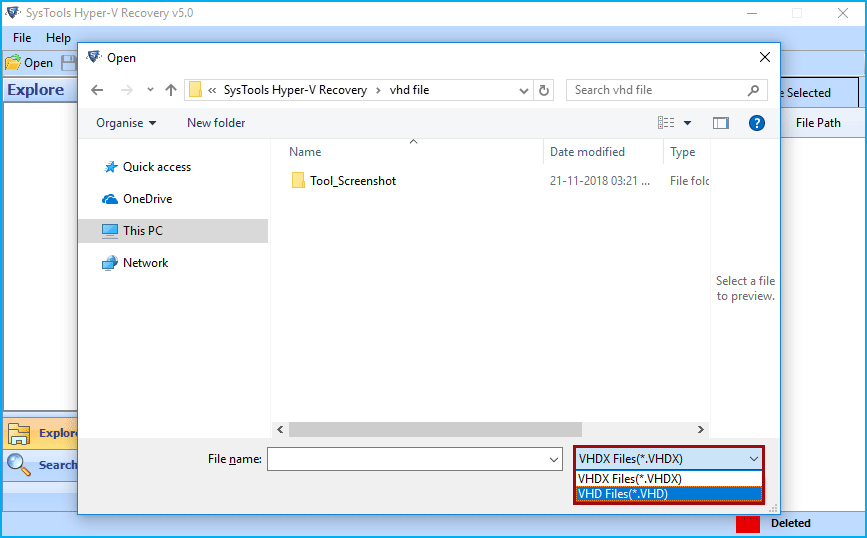 STEP 5
---
Choose Quick or Advance Scan mode for start scanning of selected partition.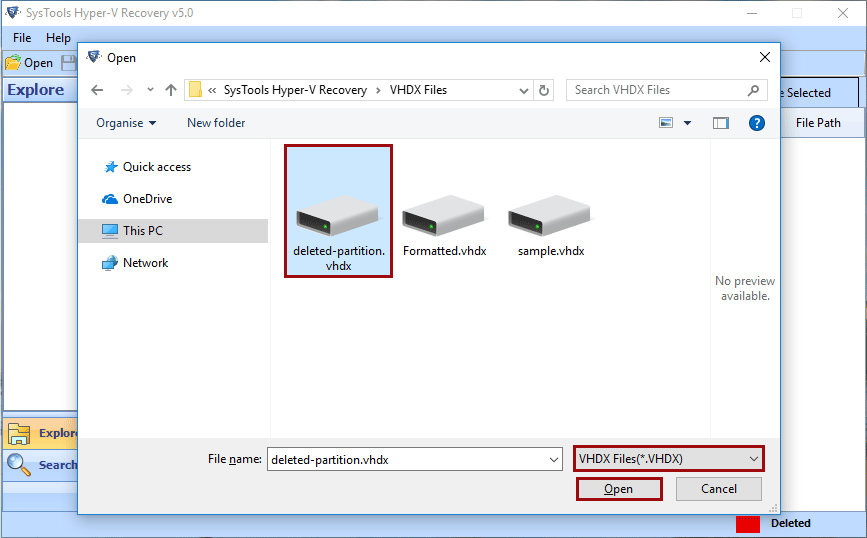 STEP 6
---
Scan Dialog window comes up to show the details of running scanning process with progress bar.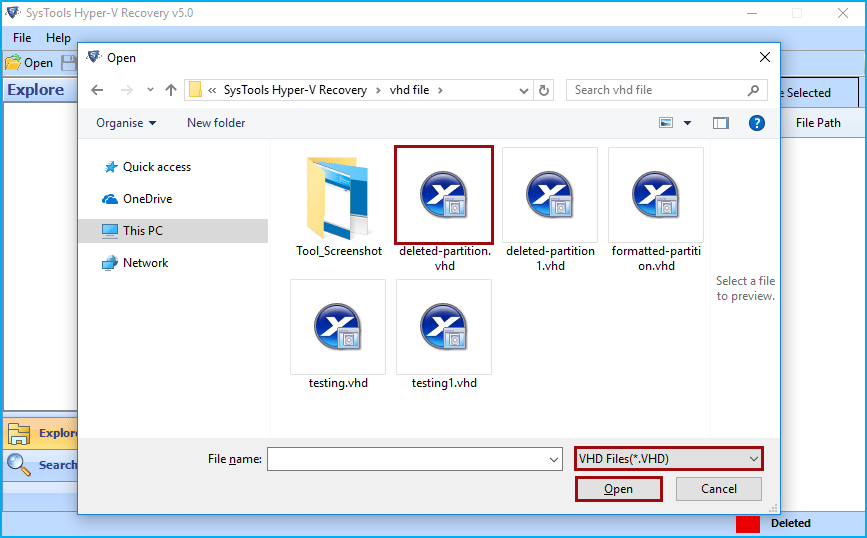 STEP 7
---
Detailed Scan report windows appears as soon as scanning process gets completed. Click on Ok.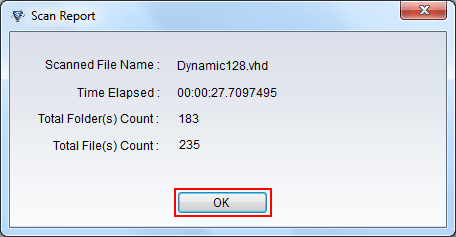 STEP 8
---
From left folder tree Select File/Folder >> Right Click on any file and choose Preview Selected File Option to preview entire file information.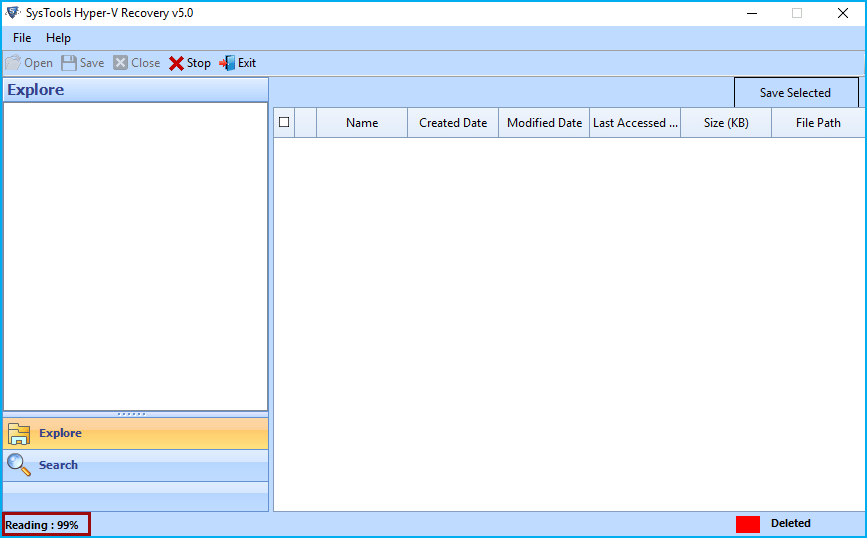 Note: 1- Tool is capable to Recover Deleted Files/Folders
2- Use Search Bar to search any file by name
STEP 9
---
To Re-scan the partition or scan another partition, choose Back button.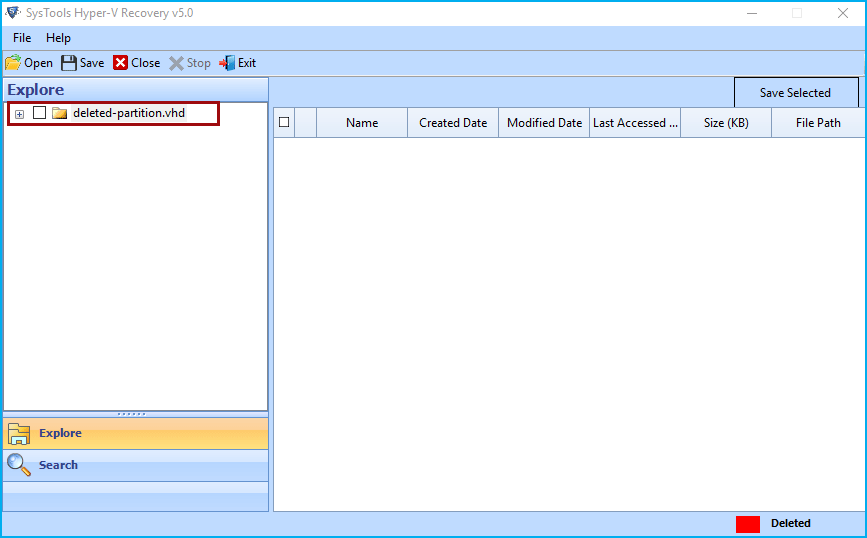 STEP 10
---
In the following screen if you choose Second partition to scan then apply aformentioned scanning process.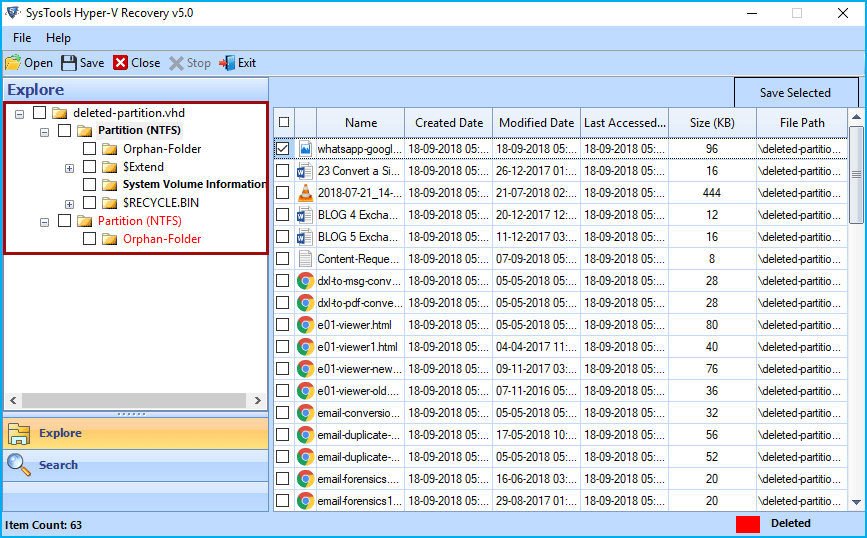 STEP 11
---
If you have choosen first partition which is already scanned by you earlier then software will ask to choose "Yes" or "No" button to start re-scan or load previous scanning report.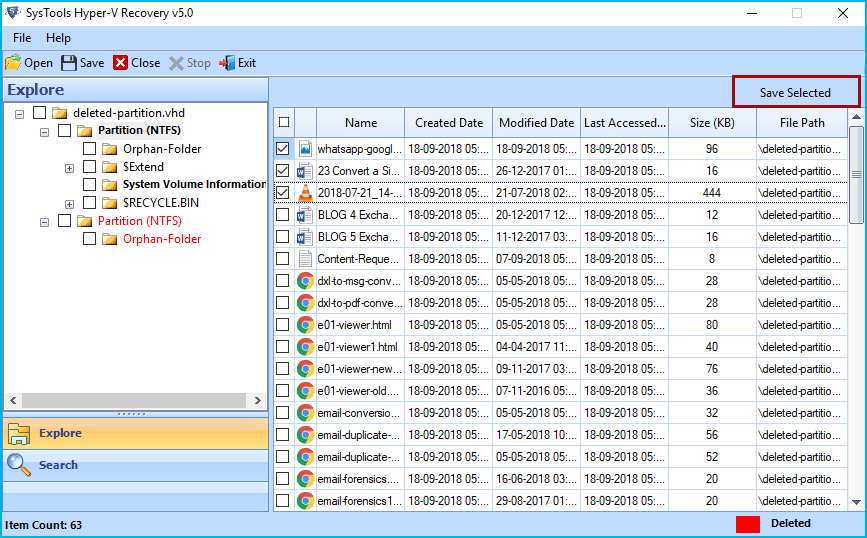 STEP 12
---
Recover Single File: From right window select any file and Right Click on file >> Choose Extract Selected File option to recover single file item.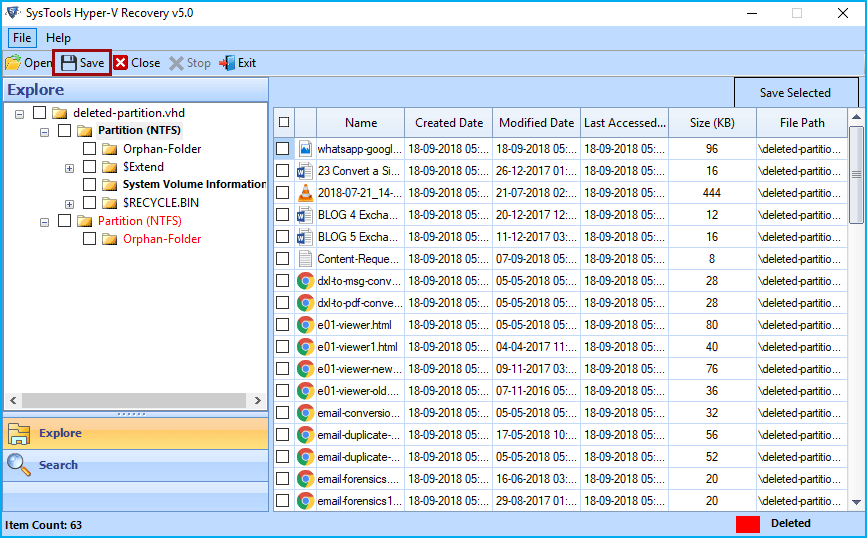 STEP 13
---
Recover Files and Folders: From Left Tree Panel select desired folder(s) » Click on Save: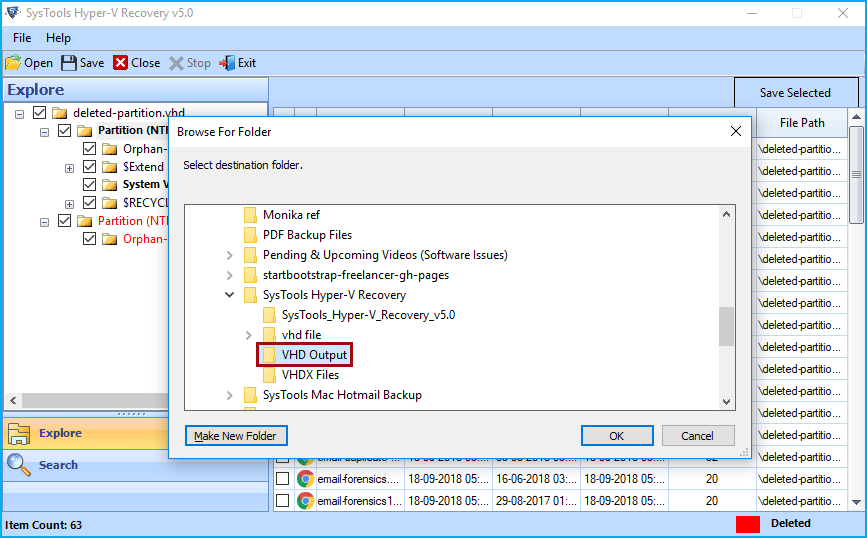 STEP 14
---
Browse For Folder Window appears, Set Destination Location to save recovered data from VHD file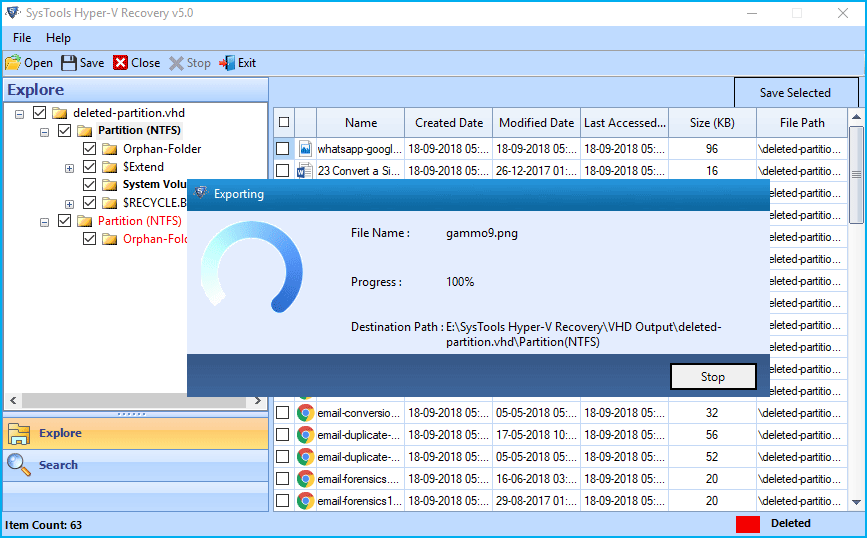 Note: User can optionally create new folder by clicking on 'Make New Folder' button
STEP 15
---
Progress bar from Scan Progress Window displays the currently running saving process.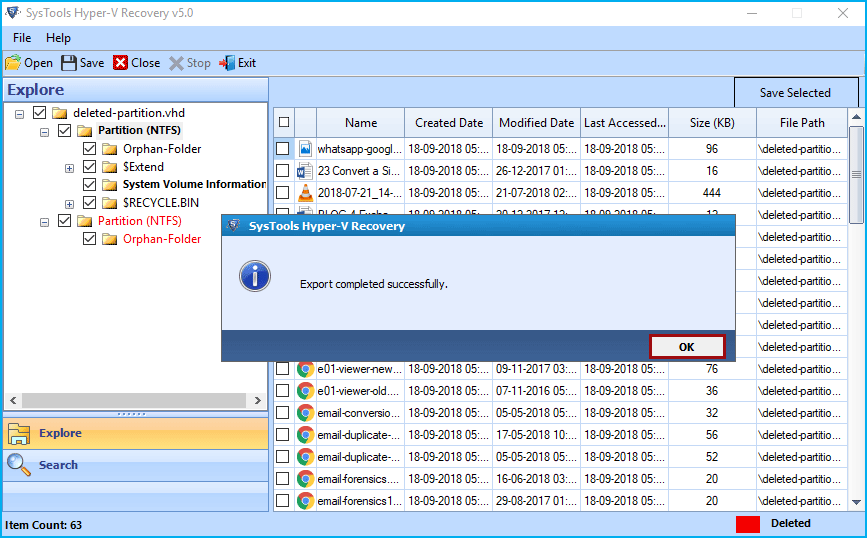 STEP 16
---
As soon as saving process gets complete, view the Save Report dialog box. Click Ok.