Repair
Corrupt Virtual File

Easily & Fix Error

Main Cause of VHD Corruption: Need for repair corrupt Virtual disk? Virtual file can get corrupted due to many reasons but, the most common reason which we see in most of the cases of VHD corruption are:
Traditional RAID failur and Hard Drive Crash
Deletion of files contained within VHD
Faulty Physical Storage
Corrupt FAT/NTFS Volumes
Irrespective setup of Virtual systems
Incorrect administration of proprietary info.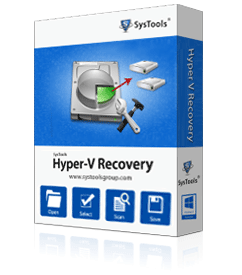 What to do in the condition of Virtual File Corruption: Actually, there is no matter, which reason have caused corruption errors in VHD file. The main issue that matters is this, "How to repair data from corrupt VHD".
A Solution that Works for Repair Corrupt Hyper-V Virtual File
Professional software for fix VHD file error, is an instant solution that can be used to repair corrupt VHD file during all complicated issues of corruption. It permits you to repair broken Virtual partition data along with video file, audio file, documents, media file etc.
Trustworth recovery software for VHD file works in a form of corrupt Virtual database repair tool which supports all file systems like: FAT-32, NTFS version-4, 5 NTFS 8. It can be used to execute corrupt Virtual file repair task in all Windows versions including Win 2008 R2, 2008, Win7, XP, Vista. Virtual file created by all three: Microsoft Hyper- V, Microsoft Virtual PC and Microsoft Virtual Support applications can be recovered with it.
It recover data from corrupt VHD partition, formatted Virtual partition and also deleted Virtual file/folder (s). Repair corrupt Virtual file & recover data with its original file type, size & folder/file name.
Recover Scan Preview and Extract Data from Corrupt VHD File
Entire corrupt Virtual file repair process gets carried out in 4 levels by this tool: a) Scanning b) Recovery c) Previewing and d) Extraction.
For level of scanning, it offers two options:
Quick Scan scan minor VHD file corruption in less time.
Advance Scan is used when VHD is highly corrupted.
In level of Previewing, it shows preview of recovered folders in a hierarchal order. To recover all folders stored in corrupt VHD then, select root folder with all folders included in it. If you want to recover data from selected folders then, select specific folder one by one.
Try demo of our software to see the performance and features. It freely repair data from corrupt VHD file & you can observe the result in a tree like structure on left panel. It also repair corrupt resize VHD file. If you need to save your retrieved data in a desired location then purchase full version of the software at inexpensive cost.